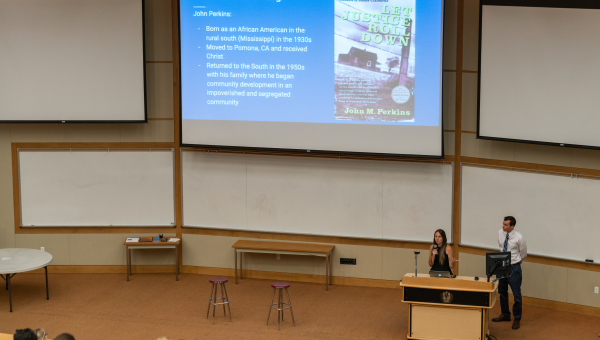 September 16, 2019 Press Releases
Aguilar Announces over $2.1 Million for Inland Empire Resident Physicians
Rep. Pete Aguilar announced that SAC Health Care System (SACHS) has received $2,142,792 through the Affordable Care Act Teaching Health Center (THC) grant program. In partnership with Loma Linda University Health (LLUH), this grant funding allows physicians to complete their residencies with SACHS and provide affordable medical services to families throughout the Inland Empire.
"As the Inland Empire's population continues to grow, we need to ensure we have a sufficient number of doctors and other medical professionals to provide high quality and affordable health care to families in our region. By utilizing federal funding programs, SACHS has been able to attract and retain some of the best medical talent to provide better health outcomes for our community," said Aguilar.
"The THC grant program focuses on meeting the needs of the community. It attracts physicians who seek to become part of the community. Thanks to the combination of SACHS and LLUH, we attract and train 400 residents who want to address health disparities with cultural humility," said Doctor Daniel Giang, the Vice President for Graduate Medical Education (GME) and Designated Institutional Official (DIO) at Loma Linda University.
The program has seen success in helping retain medical talent in the Inland Empire. After their program location in Tennessee was unexpectedly closed, Doctors Sherri English and Eric Steele relocated to San Bernardino to continue their residencies through SACHS. Both English and Steele have decided to make San Bernardino their permanent home, and will continue teaching medical students and serving patients in the Inland Empire community.
As Vice Chair of the House Appropriations Committee, Rep. Aguilar has been a consistent advocate for programs that expand health care services and allow more Americans to access the care they need. In addition to serving on the Appropriations Committee, Aguilar is a Chief Deputy Whip of the House Democratic Caucus.