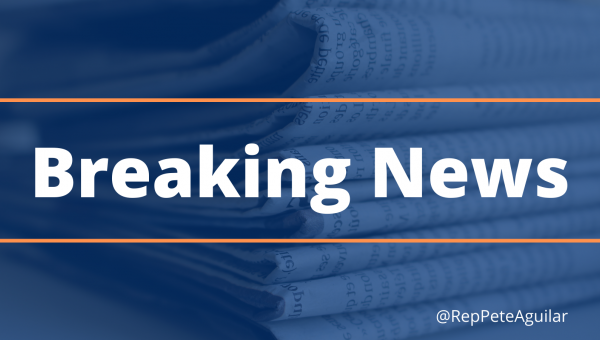 December 09, 2020 Press Releases
Aguilar's National Security Provisions Pass House
Today, the House passed the conference report accompanying H.R. 6395, the William M. (Mac) Thornberry National Defense Authorization Act for Fiscal Year 2021. The report includes three key provisions spearheaded by Rep. Pete Aguilar. The first makes permanent a successful direct-commissioning pilot program established by Rep. Aguilar in 2017 to help the military recruit and retain top cybersecurity talent from institutions like California State University, San Bernardino (CSUSB). The second enhances the transparency of the country's nuclear security by making certain funding for the nuclear program contingent on the release of reports currently being withheld by the Trump Administration. The third expands a yearly report to Congress on white supremacist, extremist and criminal-gang activity within the military by requiring the Pentagon to include in the report the total number of allegations, investigations, and inquiries related to this type of activity. The conference report also includes a three-percent pay raise for active-duty military personnel, requires updates and improvements to military housing and strengthens the military's ability to respond to COVID-19 and future epidemics.
"It's more important than ever to modernize our military and make sure our servicemembers have the resources they need to succeed. These provisions will help ensure that we're utilizing the best cybersecurity talent in the country, exercising oversight over our nuclear weapons programs, and working to root out white nationalism and other dangerous ideologies within the ranks of our armed services. I was proud to help pass this bipartisan bill to support our brave service members, and I urge the president to do his job and ensure it becomes law quickly," said Aguilar.
Aguilar has consistently advocated for increased federal investment into cybersecurity, and recently announced $10.5 million in federal funding and a national designation for the CSUSB Cybersecurity Center. He has also worked to stop white supremacy and other extremist ideologies from infiltrating the military.