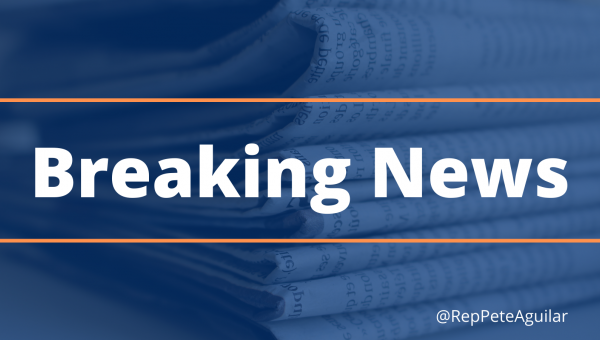 December 17, 2020 Press Releases
Aguilar Introduces Bill to Help Inland Empire Homebuyers
Rep. Pete Aguilar introduced H.R. 8974, the FHA Fairness Act. The Federal Housing Administration (FHA) loan guarantee program helps prospective homebuyers secure low-interest home loans. The limits for these loans differ across regions and are determined using a formula that accounts for the median home price in a given metropolitan statistical area (MSA). The FHA Fairness Act allows cities in certain MSAs to access higher FHA loan limits by adjusting this formula to account for large MSAs like San Bernardino County where home prices can vary widely across the region. The bill would ensure that Inland Empire residents can access the loans they need to become homeowners, especially in higher-cost areas.
"As the cost of housing continues to skyrocket, the dream of home ownership is falling out of reach for too many San Bernardino County families. By making this simple adjustment to the FHA loan limit formula, my bill will help more Inland Empire residents buy their first home and build a more secure financial future for their families," said Aguilar.
"As an Inland Empire realtor, I know how important FHA loans can be to help local families achieve their dreams of homeownership. Congressman Aguilar's bill removes a key barrier by updating an outdated process and giving San Bernardino County residents access to fair loan limits. My clients would benefit from this legislation, and I look forward to seeing it enacted," said Heidi Burns, a Rancho Cucamonga real estate agent.
Rep. Aguilar serves on the House Appropriations Subcommittee on Transportation, Housing and Urban Development and has made affordable housing a top priority. Last month, he announced more than $5 million in funding for Inland Empire emergency housing programs.